District One
Las Vegas, NV
If you are a lover of modern fusion cuisine, look no further than Chef Khai Vu's District One Restaurant and Bar located in Chinatown, Las Vegas. Exclusively known for their extravagant Lobster Pho noodle soup, District One Restaurant and Bar holds a sophisticated yet fun atmosphere by serving delicious Southeast Asian inspired cuisine and craft cocktails in a stylish, contemporary, and intimate space.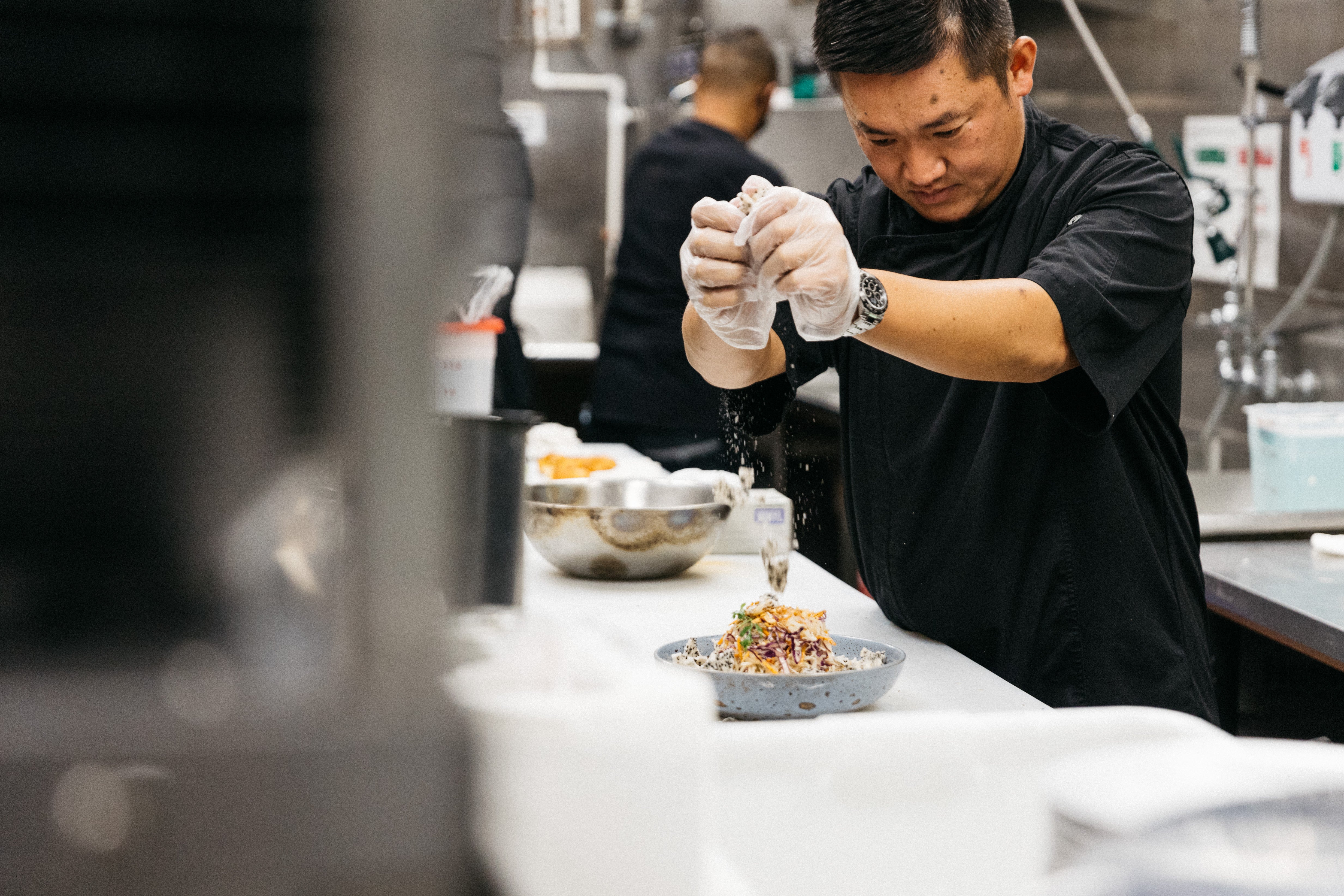 About the Chef
KHAI VU
Chef Khai Vu is no stranger to the hospitality industry, in fact, at a very young age of 11, Chef Khai came to the United States and grew up helping after school in his family's restaurant.  His abundant knowledge of the food industry, extreme passion towards food, and his love of traveling provided the building blocks necessary to create an urban-chic, Southeast Asian inspired fusion restaurant today known as District One Restaurant and Bar.
With over 20 years in the hospitality industry, Chef Khai and continued to open up many popular restaurants including: District One Restaurant and Bar, Pho So 1, Viet Noodle Le Pho, Mordeo Boutique Wine Bar & Tapas and many more.
"Seeing them happy, and to see a customer's body language and know that they're happy with their food means a lot to me ... I look out the kitchen window and see a big smile, and that feels good."
District One
3400 South Jones Blvd. Suite #8
Las Vegas, NV 89146
Weekly from: 11AM - 10PM
Closed Tuesdays
Get directions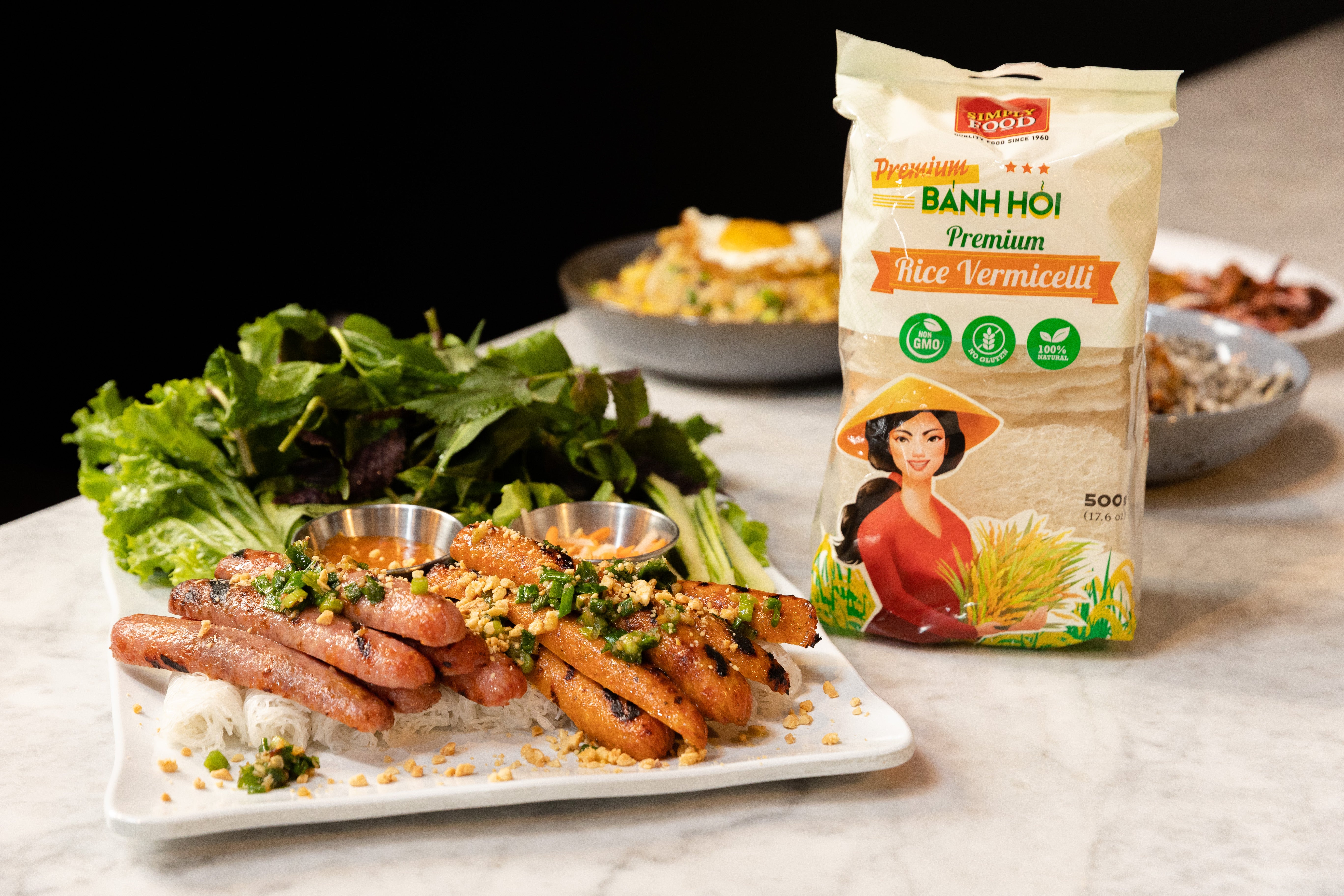 Vietnamese Pork and Shrimp Sausage with Rice Noodle Sheets
Banh Hoi Nem Nuong va Chao Tom
Made with: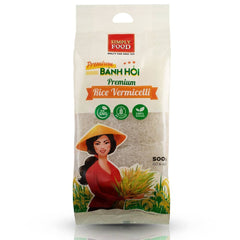 Premium Fine Rice Vermicelli
Serves: 8
Preparation time: 1hr
Ingredients:
1 Pack of Simply Food's Premium Fine Rice Sheets
1 Pack of NXB's Pork or Shrimp Sausage
Herbs (Mint, Purple Perilla, Mint)
Vegetables (Cucumber, Lettuce, etc)
Green Onion
Oil
Peanuts (Optional)
STEP 1
Prepare the Fine Rice Vermicelli Sheets
Take out the sheets and soak them in hot water for about 1 minute until they rehydrate. Once rehydrated place them on a plate and let them dry for a bit. Roll them into small cylinders and place aside.
STEP 2
Prepare Green Onion Oil Sauce
Slice some green onions and add them to a small bowl. Add 1 tablespoon of your choice of cooking oil to the same bowl. Microwave for 30 seconds until the green onion is cooked.
STEP 3
Prepare Pork and Shrimp Sausages
*** TRY OUT SHRIMP AND PORK SAUSAGES FROM THENXB ***
Grill sausages on high heat on a pan or grill them until cooked. Slice sausages in half.
STEP 4
Assemble and Enjoy!
Wash and cut the herbs and vegetables. Place the sausages on a plate with the vermicelli sheets. Pour the green oil sauce over the vermicelli sheets. Add peanuts as a topping.
Enjoy with your favorite sauce!