NEM XUYEN BANG "THENXB"
Westminster, CA
NEM RESTAURANT is a chain restaurant widely known for their authentic Vietnamese flavored grilled pork spring rolls. During the closures of restaurants due to the pandemic, the owners of NEM quickly shifted gears and teamed up with Simply Food to produce a home meal kit e-commerce company called "theNXB" that delivered all the necessary ingredients for consumers to make their favorite spring rolls in the convenience of their own home!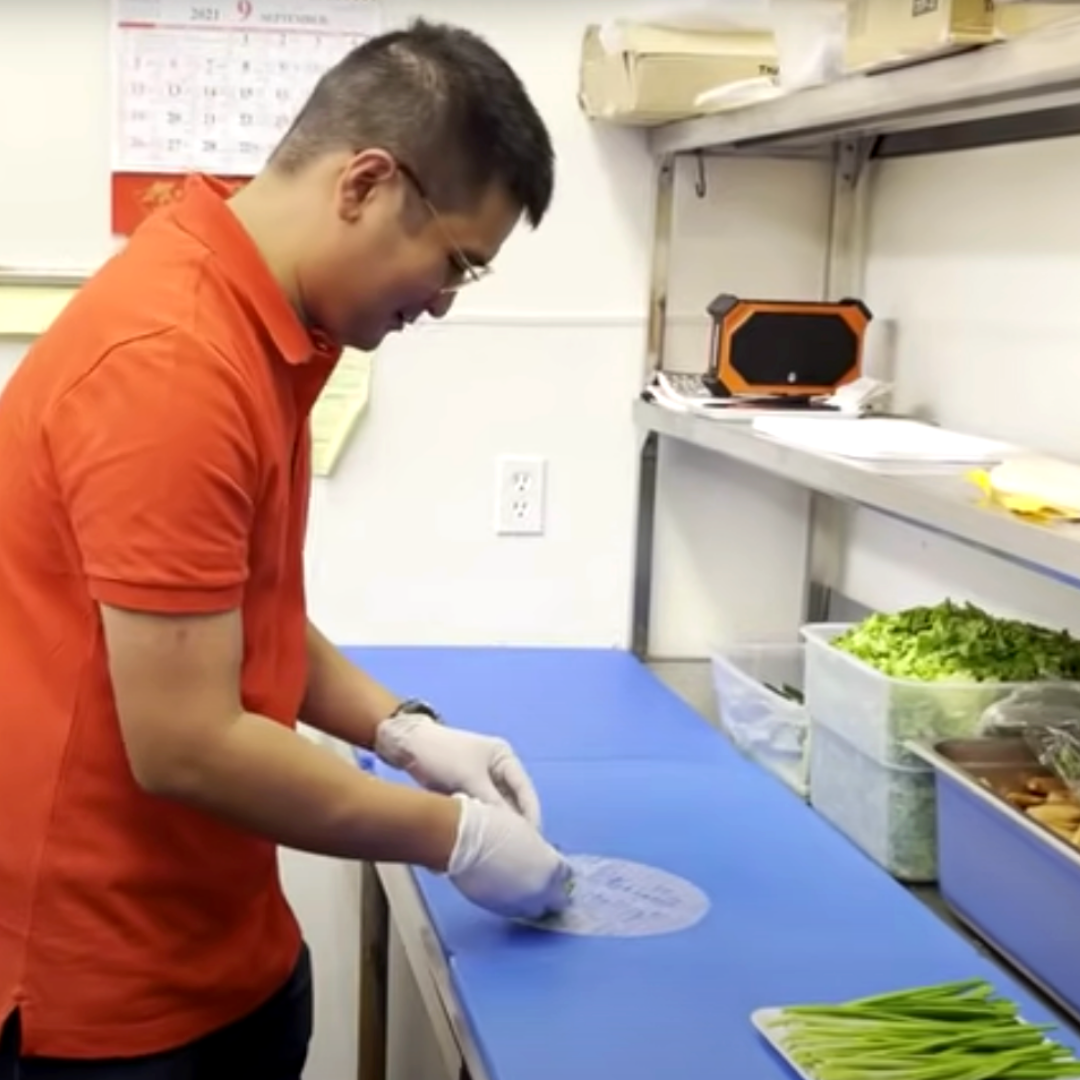 About the Chef
Tan Ho "Yummy Uncle"
Chef Tan Ho is the owner of NEM Restaurant in Westminster,
CA.  Missing the authentic taste and spices from his hometown of Khanh Hoa, in Vietnam, he decided to recreate a perfectly formulated recipe for the Vietnamese Sausages to share here in the United States. 
When he is not busy managing his restaurant and theNXB
store, he spends his free time entertaining viewers on his newest YouTube Channel dubbed "Yummy Uncle" in which he vlogs and reviews local restaurants. 
"We exclusively only use Simply Food Premium Rice Paper for our products because the texture and taste is high restaurant quality […] the rice paper does not rip and there are no holes in the spring rolls."
Vietnamese Grilled Pork with Crisp Spring Rolls
Nem Nướng Cuon
Made with: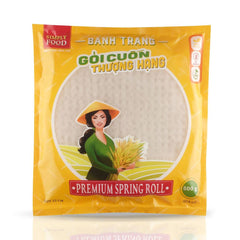 Premium Spring Roll Rice Paper (Circle) 5 Sizes
Serves: 2
Preparation time: 45 mins
Ingredients:
1 Pack of Simply Food Premium Spring Roll Rice Paper
1 Pack of NXB Sausage
1 Pack of Wonton Wrapper
1 Stalk of Lettuce
1 Cucumber
Pickled Daikon and Carrot
1 NXB Famous Sauce
STEP 1
Prepare Vegetables
Wash and Slice all Vegetables in a way that is easy to fold into rolls.
STEP 2
Prepare Protein and Crispy Wonton
For convenience and delicious taste, purchase NXB's Meal Kit that includes pre-made sausages, crispy wonton rolls, and savory sauce!
Pan Fry or Grill the Sausages until they are thoroughly cooked with a slight char and slice lengthwise. Deep fry the wonton rolls until they are crispy and set aside. Lastly, heat up the savory sauce packet.
STEP 3
Prepare the Rice Paper
For the best texture and taste, use Simply Food's Premium Spring Roll Rice Paper! Simply slightly wet 1 sheet of rice paper in lukewarm water and place on a mat or plate.
STEP 4
Assemble and Enjoy!
Place a handful of lettuce at the base of the rice paper, add the cucumber and the pickled daikon and carrot.
Slightly roll and squeeze them together to create a fold. (This will separate the ingredients so it is easier to roll and does not make the crispy wonton soggy.)
Add the sausage and crispy wonton roll on top and roll again. Tuck the sides in and make your final fold so that it because a finished spring roll.
Dip in the savory sauce by NXB and Enjoy!