Vietnamese Comedian Van Son
Westminster, CA
Want to create a delicious meal with a side of laughter? Join Famous Vietnamese Comedian Van Son on his mini YouTube series where he embarks on an adventurous food tour across the United States and shows viewers how to cook mouthwatering meals with Simply Food products on the go in the comfort of his own RV! From tasty baked salmon spring rolls to a quick and easy noodle soup—Van Son uses Simply Food products in the most yummy and fun way!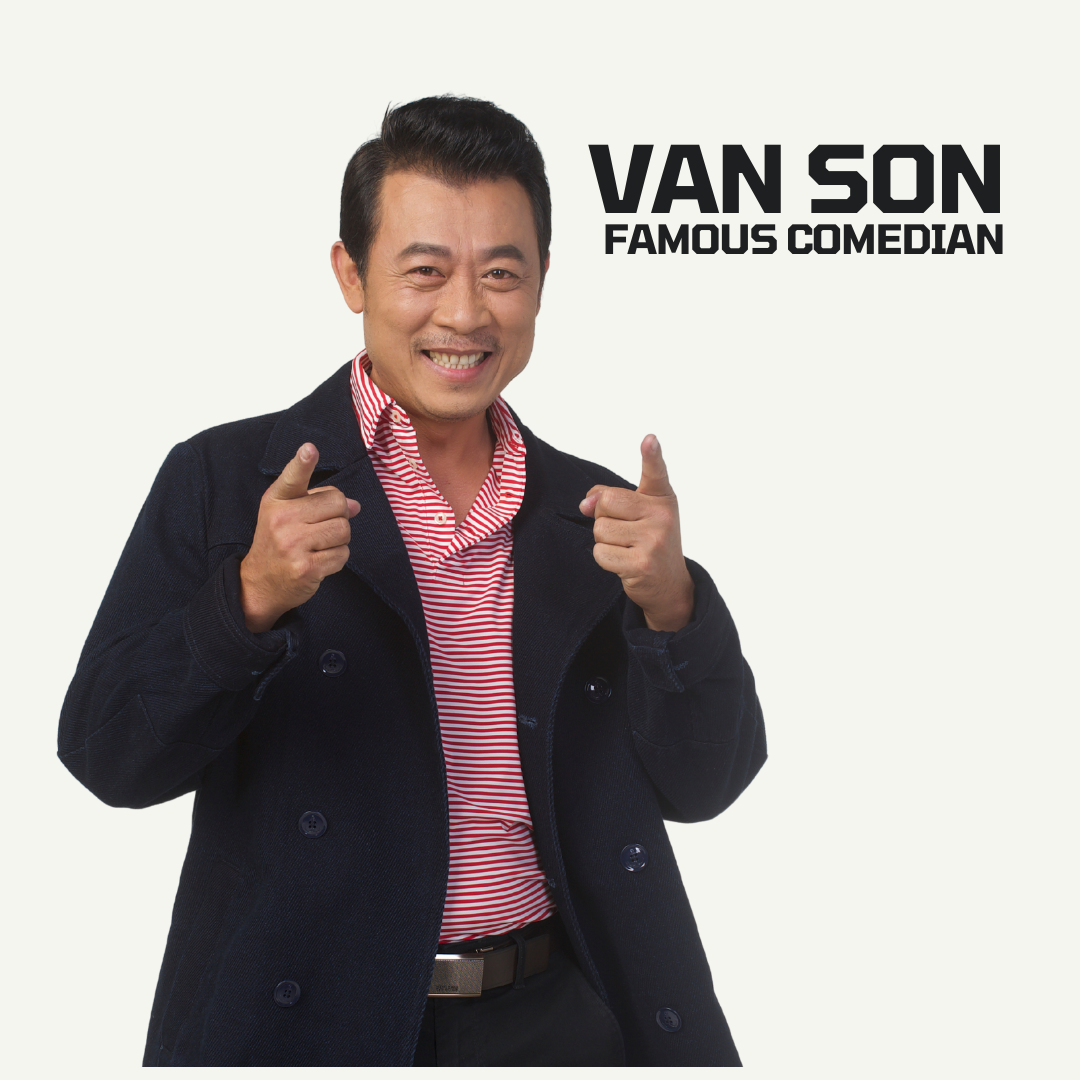 About the Chef
Van Son
Before he was known for his extraordinary skills in the kitchen,
Chef Van Son was a famous Vietnamese comedian entertaining the lives of millions with his charm and humor.  Today, he honed both skill sets to amuse his large following of more than 2.2 million on YouTube in his personal vlogs and adventurous cooking videos. 
His high standard of food aligns perfectly with Simply Food's mission to provide quality food. In numerous videos, you can see Van Son cooking with Simply Food products!
"From Rice paper to Instant Noodles to Rice Vermicelli and Everything in Between... Simply Food Lives Up to its Motto of Quality Food." [ Translated]
Turn Simply Food Rice Paper into Steamed Rice Rolls!
Use any of Simply Food's Premium Rice Paper Wrappers to create a soft, rice noodle roll. A Perfect base for any dish!
Gluten Free: Only made with rice flour, water, and salt
Available in multiple sizes and shapes: Square shaped in 22 cm or Circle Shaped in 16 cm, 22 cm, 25 cm, 28 cm, and 31 cm
Easy to Prepare: Enjoy as a nice wrap by soaking in water for 2-3 seconds for Fresh Spring Rolls or soak it longer for 15-20 minutes before microwaving to create a steamed noodle roll!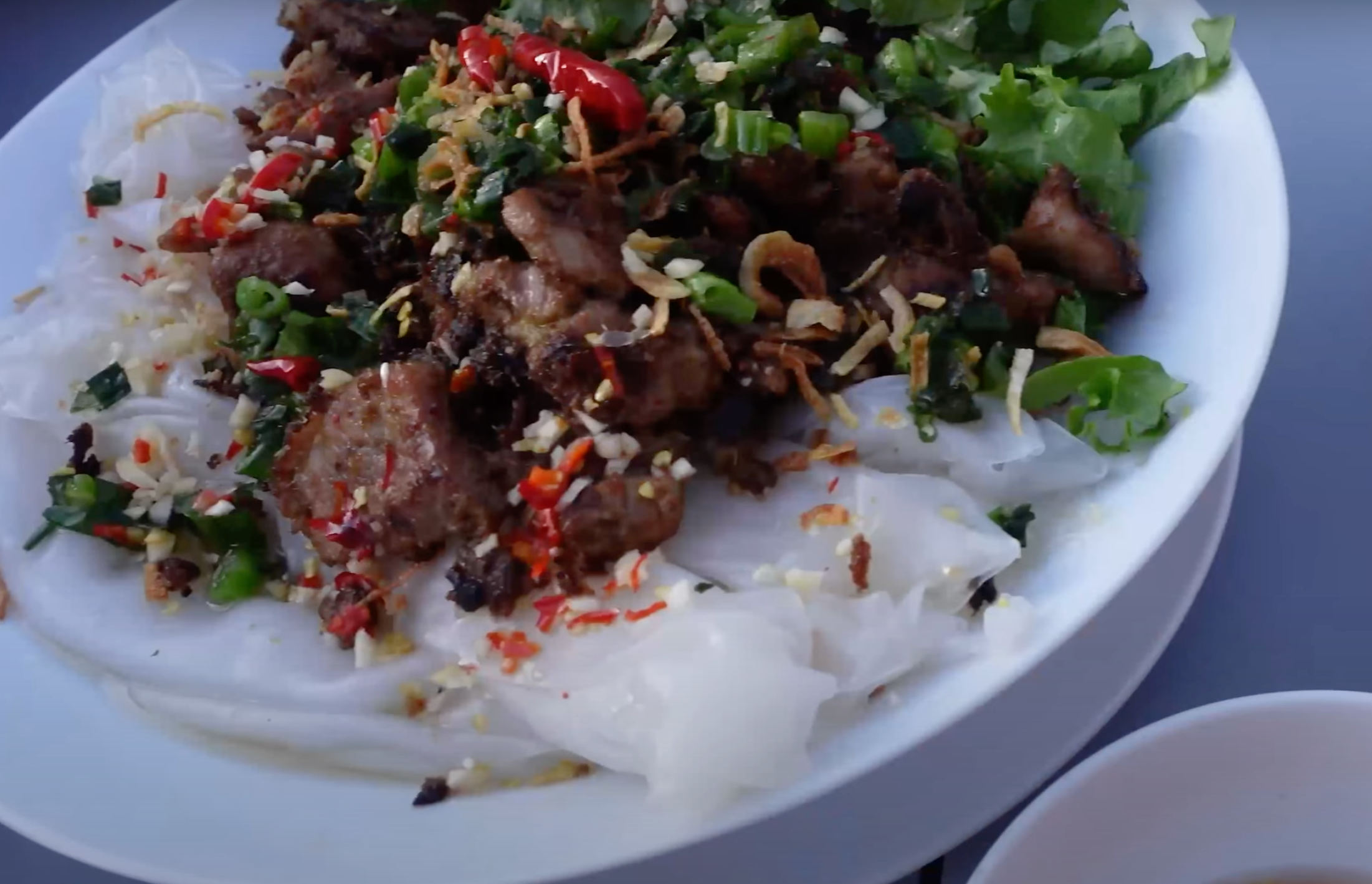 Vietnamese Grilled Lemongrass Chicken with Roll Rice Noodle
Thịt nướng sả
Made with: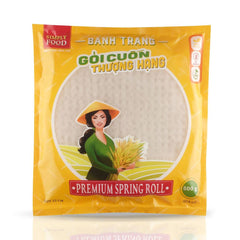 Premium Spring Roll Rice Paper (Circle) 5 Sizes
Serves: 4
Preparation time: 45 Minutes
Ingredients:
1 pound pork shoulder, sliced thinly (about 1/4 inch thick)
1 Pack of Simply Food's Premium Rice Paper
3 tablespoons finely chopped lemongrass (white part only)
3 cloves garlic, minced
2 tablespoons fish sauce
1 tablespoon soy sauce
1 Tablespoon of Sugar
4 Tablespoons of Oil
Salt and Pepper, to taste
STEP 1
Prepare the Steamed Rice Rolls
Open up Simply Food's Premium Rice Paper Wrapper and submerge it in water and set aside for 10-15 minutes.
STEP 2
Marinate the Meat
In a large bowl, combine the lemongrass, garlic, fish sauce, soy sauce, honey or brown sugar, vegetable oil, salt, and pepper. Add the sliced pork to the bowl and toss to coat evenly with the marinade. Cover and refrigerate for at least 30 minutes, or up to overnight.
STEP 3
Grill the Meat
Grill the pork for 2-3 minutes per side, or until cooked through and nicely charred on the outside.
STEP 4
Steam the Rice Paper
Take the rice paper rolls out of the water and gently fold over the sides to create a roll. Steam the rolls for 2-3 minutes or place them directly on a microwave safe plate and microwave on high for 2-3 minutes.
STEP 5
Assemble and Enjoy
Prepare your bowl by adding layers of your rice rolls, lettuce leaves, a few slices of cucumber, a sprig of fresh herbs, and some grilled pork on top. Serve with your favorite dipping sauce and enjoy!